A book for Jesus followers who are ready to take risks.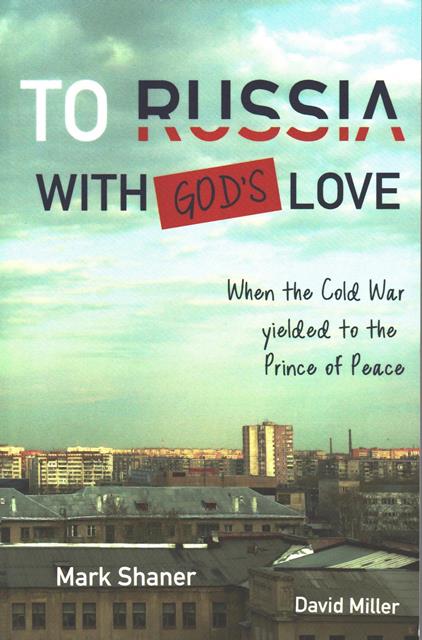 In 1991, the Iron Curtain was coming down. The Soviet Union was in collapse and Eastern Europe was entering an era of sweeping change. At the invitation of 28-year-old Mark Shaner, six Florida teens undertook a student exchange trip to Siberia, utterly unaware of what awaited them there.

To Russia with God's Love recounts the astonishing impact that this handful of young Americans--and more importantly their faith in Jesus Christ--would have on a country emerging from 70 years of enforced atheism. The unassuming students found themselves welcomed as celebrities to a city that had once anchored the USSR's atomic weapons industry.
The Cold War would not end, as many feared, in a nuclear holocaust. Instead, Russia was about to experience a fresh encounter with the Prince of Peace.

"As a Jesus-centered man of faith, Mark Shaner's approach to life is 'Why not?' These pages will challenge you to be a risk-taker for God. You, too, may find yourself asking the question, 'Why not?'"
Andy Stephenson, Director of international student ministry.
---
---
---
Dave co-authored this book with his friend Mark Shaner. You can order the soft cover or Kindle version on Amazon.com. You may also contact Mark.
Write to:
Mark Shaner
390 21st Court SW
Vero Beach FL 32962
U.S.A.